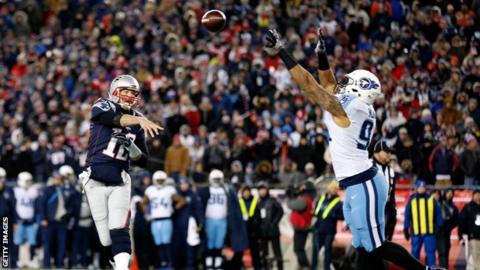 Sendejo, who made a leaping interception of Drew Brees in the first half, entered the concussion protocol and his status is uncertain as the Vikings prepare to play the Philadelphia Eagles in the NFC Championship Game at 5:40 p.m. Sunday at Lincoln Financial Field.
He should, since he has an iconic hand in their suffering.
"It helps us keep in the moment", Wagener said.
Trailing by 24-23 with 10 seconds left, Keenum dropped back and stepped up into the biggest play of his life, launching a last-second bomb that was caught down the sideline by for a 61-yard touchdown reception.
Vikings fans couldn't believe their eyes.
Browns add Packers execs Wolf, Highsmith to front office
He has been with the Packers since 2004, when he joined the team as a pro personnel assistant under then coach/GM Mike Sherman. Owner Jimmy Haslam will surely be hoping Dorsey and Wolf can lead the Browns back to respectability with haste.
Payton and the Saints lost both challenges, which cost them two timeouts.
It seems safe to assume that someone somewhere was praying that the Vikings would be able to snatch victory from the jaws of defeat in Sunday's NFC Divisional playoff game.
That first season, the Vikings improved by two wins to finish 7-9 with rookie Teddy Bridgewater forced into action ahead of schedule at quarterback and running back Adrian Peterson absent for all but one game because of the child abuse case and subsequent National Football League discipline dispute he was involved in. The idea behind "Seven Heaven" was for Keenum to hit the furthest receiver down field, have that player get out of bounds and bring out the field goal unit to kick the game victor. "They've been a resilient bunch all year long".
"The play was there for me to make, so I just tried to get in on the tackle and a couple of other guys got in", Harris said. The shrewd play calling by offensive coordinator Pat Shurmur, culminating with a pitch to Jerick McKinnon for a 14-yard run after a fake jet-sweep, showed again why he was interviewed by four teams last week for head coaching vacancies. Only 43.2 percent of the times offenses got to the red zone against the Vikings has resulted in a touchdown.
Payton explained afterward that the monitor in the team's booth was malfunctioning, so he didn't have an assistant coach warning him not to throw his red challenge flag. I couldn't think of anther situation where karma was so instant.