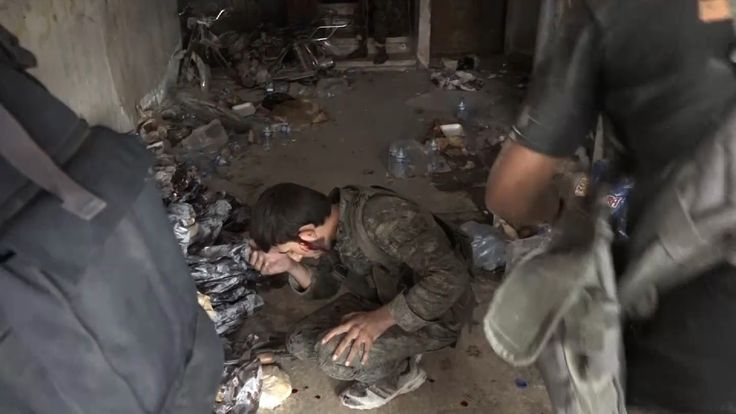 The US-backed Syrian Democratic Forces have detained a US citizen who had been fighting with ISIS in Syria, a US military official told CNN Thursday. But during a State Department briefing on Thursday, spokesperson Heather Nauert said she had no further information on the individual's circumstances, saying anyone who would fight for ISIS is "dumb".
Several US military officials told the website that Kurdish soldiers belonging to the Syrian Democratic Forces caught the American and he has now been detained.
Col. Ryan Dillon, the spokesman for the coalition in Iraq and Syria, could not confirm the buses reached their final destination and said the coalition had not had persistent surveillance on them for days.
The Wall Street Journal reported Wednesday that opposition activists said the convoy of buses was able to reach Deir Ezzour province, an ISIS-held area, after the coalition ended its aerial surveillance and airstrikes on the group.
USA officials declined to publicly identity the American or say where he surrendered or under what circumstances, but they described him as a "known enemy combatant".
CAA says 10000 consumers could be Equifax hack victims
In addition to being one of the three major credit reporting agencies, they point out, Equifax is also a data broker. The patch would have been time consuming as it involved rebuilding hundreds of apps using the new updated software.
The SDF, half of whose forces are members of the Kurdish People's Protection Units (YPG), are backed by the US-led Global Coalition to Defeat ISIS.
One who did, Mohamad Jamal Khweis of Alexandria, Va., was grabbed in western Iraq by Kurdish guerillas in March 2016 and later turned over to USA authorities.
Khweis, a bus driver, was convicted in June of providing support to ISIS.
The US citizen, who's name is not know, is not the first American to be caught while fighting with IS. Earl Brown, a spokesman for U.S. Central Command, which oversees military operations in the Middle East.
The alliance has taken part in the US -backed air and ground offensive aimed at forcing Islamic State militants out of Raqqah, the group's self-declared capital in Syria.