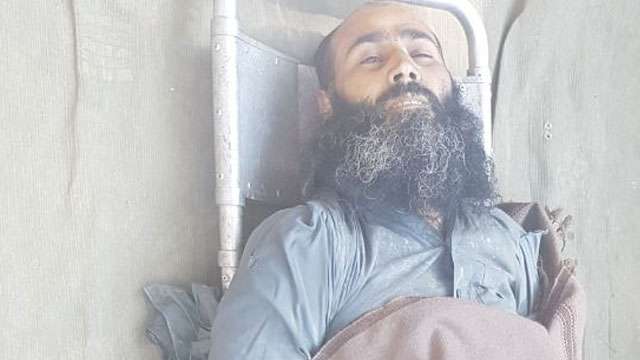 Top Hizbul Mujahideen commander Abdul Qayoom Najar alias Jansahib was killed while he was trying to infiltrate into the Valley near the Line of Control at Lachipora in Uri on Tuesday, the Army and police said.
A police spokesman said Najar who had been active since 1999 had split from the Hizbul Mujahideen to form his own group Lashkar-e-Islam after a falling out in 2015. Sources in police said that in 2016, Qayoom had gone to Pakistan along with his wife, and two months back he had sent his wife from Nepal.They said that Najar was returning to Kashmir fom Pakistan to take command of Hizbul Mujahideen. "Hizbul Mujahideen has nearly been wiped out from north Kashmir".
He was also involved in attacks on telecommunications towers across the valley in 2015, the SSP said.
Najar, a resident of Sopore township, was considered to be one of the most dreaded terrorists in Kashmir in the recent times. He was accused of killing several security personnel and was also wanted for the bombing of mobile towers in the Valley. Officers said he used to keep changing his appearance, used wigs and moved around discreetly. After his release, he worked in an electrical shop for a few years and rejoined militancy in 1995.
Air traffic 'glitch' grounds Sydney flights
Please check with your airline for flight status", the airport's official account said. The New Daily has contacted Sydney Airport and Qantas for comment.
Though for many years, Najar was a militant, he always aspired to become a top commander after killing and arrest of top Hizbul commanders, Najar was the senior most active commander and thus the de-facto operational chief of Hizb. "Because killing him would have been a big problem as he was already heading a huge network in north Kashmir", he said.
Najar joined terror ranks at the age of 16. After that, he was recalled to the base camp in Muzaffarabad in September 2015 where he stayed with Syed Sallahudin.
General Officer Commanding 19 infantry division, Baramulla, Major General RP Kalita, DIG north Kashmir Nitish Kumar and SSP Baramulla Imtiyaz Hussain at a press conference in Baramulla. Past year in 2016, 372 causalities were reported in Valley while the figure in 2015 was 197.