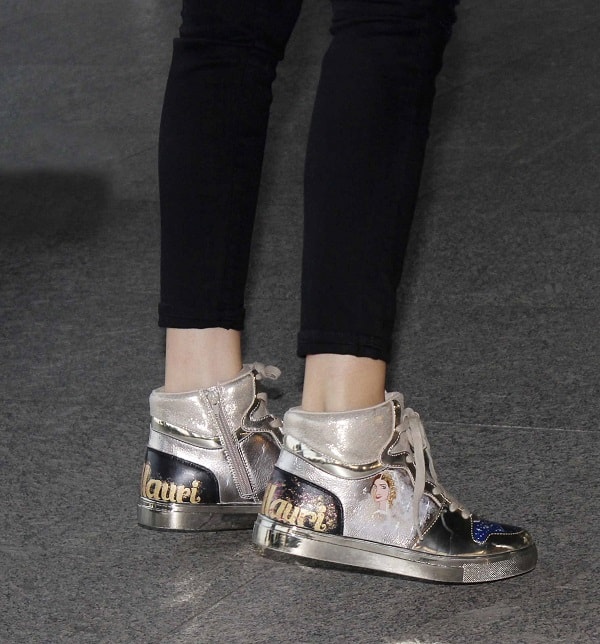 The twist is that Kanan marries a tree as he is a "manglik" and the ghost of Shashi (Anushka) is bound to him as she is the ghost on the tree.
"If you look at the content happening in media and entertainment industry, it's phenomenal". Directed by debutant Anshai Lal, written by Anvita Dutt and produced by Fox Star Studios and Clean Slate Films (Anushka's production banner with brother Karnesh Sharma). "This is the fundamental idea behind the whole collaboration", Wani added.
The film is scheduled to hit screens on March 24, 2017.
Anshai Lal directorial stars Anushka Sharma, Diljit Dosanjh and Suraj Sharma in the lead roles. Shashi is in Kanan's world now, figuring out how she got into this mess. Get ready to experience the romantic comedy movie "Phillauri". The movie does make you smile at certain places, but that's as far as it goes.
Credit Suisse launches internal investigation after offices searched in tax probe
Spokeswoman Wietske Vissers said the investigation would "continue for days and weeks" across the various countries. Swiss banks have come under increased scrutiny in recent years amid an global crackdown on tax evasion.
"As Anushka is part of the film, I am in a way confident about the fate of the film".
If you are looking for some light-heartened watch this weekend, Phillauri should be your pick. Anushka Sharma's Phillauri appears to have a melancholy undercurrent with the film shuttling between snippets portraying Shashi's equation with her accidental husband and Shashi's days of romance with her fiance. The first half of the movie has a nice tint of humour, which seems cute in the beginning, but lacks narrative as the movie inches forward. We get glimpses of Diljit Dosanjh and Shashi, while Suraj is absolutely frazzled in the present.
The trailer of Bollywood movie Phillauri has received many views and is actually a good one. The movie has done a good job with VFX except for the climax which looks a bit overdone. Besides, the music by Shashwat Sachdev and Jasleen Royal and the background score by Sameer Uddin is quite in sync.
"Dum Dum" song of the movie "Phillauri" has been sung by Romy and Vivek Hariharan, whereas Mika Singh and Jasleen Royal has also voiced a song titled as "Whats Up". With Phillauri set for release this Friday, Sharma may yet pull off another red-carpet surprise or two.